Welcome to Sequoia Trailer Park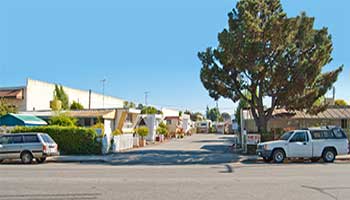 Located in the heart of the San Francisco Bay Area, Sequoia Trailer Park is just off Highway 101. Stay for a day, stay for a month, we can accomodate short or long term stays. The park is located in Redwood City, an entertainment capital of the whole Penisula. This inviting community is rich in entertainment, shopping, and attractions. Sequioa Trailer Park is close to shopping, restaurants, and cultural activities.
Area Attractions
Sequoia Trailer Park is located in Redwood City, California between San Francisco and San Jose on the San Francisco Bay. Shopping and restaurants are located within walking distance of the park, and numerous Bay Area sightseeing attractions are close by. Cultural arts and entertainment events are ongoing in and around the city as well. For more information about local transportation, businesses, and events see the Local Information page. For more Bay Area information, see the Bay Area Information page.